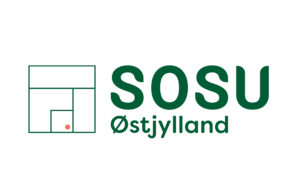 Sosu Ostjylland is the second largest social and health care college in Denmark. It provides different educational programmes – as well as supplementary training of educated staff members – for social and health care institutions for elderly and disabled people and for hospitals and psychiatry. It also educates staff for childcare institutions.
The college has more than 25 years of experience in training and further education of care staff and since 2007, validation of prior learning has been a part of its activities. It offers special educational introductory programmes for immigrants and refugees.
The college has about 150 fulltime employed staff members and 20 external professionals connected to our daily praxis. The students are in the age of 15 to 60 years old, and have more than 50 different ethical and cultural backgrounds. For the youngest the college offers short introduction programmes of 20 to 40 weeks – to prepare them for a start at the main educational programmes of either:
• 14 months (Social and Health Care Helper)
• 32 months (Social and Health Care Assistant) or
• 24 months (Pedagogical assistant)
Sosu Ostjylland is continuously involved in European projects and can ensure impact of project results: both inside and outside the organization. The results of the projects are directly integrated in the educations.
Contact
SOSU Østjylland
Afdelingen i Aarhus
Hedeager 33
8200 Aarhus N
Denmark
Website: www.sosuoj.dk